10-21-20
5 Reasons to Get a 2020 Nissan Rogue in Montclair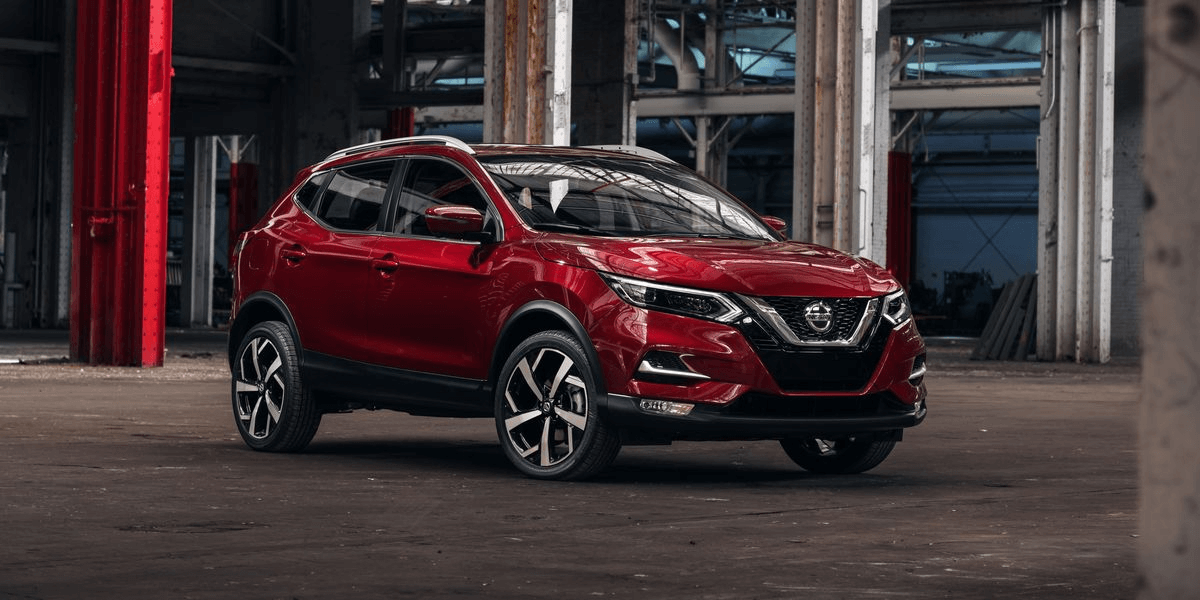 The Nissan Rogue is a compact crossover SUV that has been a part of Nissan's vehicle lineup since it first debuted on the mainstream auto market for the 2008 model year. This small SUV excels as a top seller within its vehicle class, even though the compact SUV segment is currently one of the most competitive segments of the modern auto market. It's easy to realize why so many are looking to buy a 2020 Nissan Rogue in Montclair right now.
For the 2020 model year, the all-new third-generation Nissan Rogue made its debut. The latest and greatest 2020 Rogue model is a reliable, high-performing SUV model that meets and in many cases exceeds in-class standards in virtually every area—including tech, comfort, safety features, etc. etc. 
If you're in the market for your next vehicle and are considering purchasing a compact SUV, the 2020 Nissan Rogue should definitely be near the top of your list of choices. Keep reading for 5 reasons why you should get a 2020 Nissan Rogue as your next vehicle. 
Comfortable Cabin 
A major selling point for the 2020 Nissan Rogue is this compact crossover SUV's comfortable cabin. The 2020 Rogue is equipped with a spacious cabin that includes two rows of seats. Its cabin is designed with sliding seats in order to make it easier for rear passengers to get in and out of this SUV with ease. 
The seats themselves are incredibly comfortable in the 2020 Rogue. Both the front and back rows of seats offer a refreshing amount of comfort and support. Sitting in such comfortable, supportive seats does wonders to minimize passenger fatigue—even on road trips or lengthy commutes. 
Ride quality is one thing that often gets overlooked in SUVs, but the 2020 Rogue notably excels in this area. This compact crossover SUV effortlessly absorbs bumps in the road—even when traversing over rougher, more difficult terrains—and muffles external noise in order to offer a reliably smooth and quiet ride for both drivers and passengers.
Plentiful Storage Space 
If you value having plenty of room to store cargo while you're on the go, you will be pleasantly surprised by the plentiful storage space that is included within the 2020 Rogue. Compact crossover SUVs tend to be lacking in cargo space, but this is not the case for the 2020 Rogue. 
Nissan's newest Rogue includes 39.3 cubic feet of cargo space when both rows of its seats are engaged. When the rear seats are folded down, that cargo space increases to 70 cubic feet. That's enough space to store anything from a double stroller to several suitcases without running out of space. 
Smooth Handling 
The 2020 Nissan Rogue is very easy to handle, which minimizes driver anxiety and distraction and makes riding in the new Rogue more enjoyable for drivers and passengers alike.
2020-Nissan-Rogue-in-Montclair offers smooth handling
Equipped with an ultra-secure braking system and excellent precision steering, the 2020 Nissan Rogue offers agile handling that is refreshing for any driver—especially drivers who are used to being behind the wheel of bigger, bulkier SUVs that aren't as effortlessly responsive as the Rogue. 
Advanced Safety Features 
Safety is key in a family-oriented vehicle model like the Nissan Rogue, and this compact crossover SUV does not disappoint in terms of the advanced safety features and driver aids it offers to minimize driver distraction and keep everyone safe on the road. 
Advanced safety features that are available as standard or optional features for the 2020 Rogue include traction control, blind-spot monitoring, lane departure warning, lane-keeping assist, cross-traffic alert, electronic stability control, and more. 
Available Semi-Autonomous Driver Aids 
In addition to its abundance of advanced safety features, the 2020 Nissan Rogue is also available with a variety of semi-autonomous driver aids.
The 2020 Rogue is available with Nissan's exclusive ProPilot Assist system, which includes features such as lane centering, brake assist, and speed control. All of these features are autonomous and do not require any driver intervention. 
If you are located in or around the city of Montclair, CA and are in the market for a compact crossover SUV, check out the selection of 2020 Rogue models at Metro Nissan of Montclair—a top-rated official Nissan dealership that is located in Montclair, CA, and maintains an expansive inventory of new and pre-owned Nissan models. Give Metro Nissan of Montclair a call or stop by their state-of-the-art dealership facility today to get your 2020 Nissan Rogue.
---