Nissan Battery Service at Metro Nissan of Montclair
Nissan Battery Services in Montclair, CA
Your Nissan is equipped with a powerful battery underneath its hood, which provides power to help start up your engine and powers the electrical systems such as your lights and radio. However, these batteries are not made to last forever and will need to be replaced every few years. Metro Nissan of Montclair is here to help Montclair, CA Nissan owners by providing them with battery tests and certified OEM replacement batteries.
Nissan Battery Tests and OEM Replacements in Montclair, CA
Every time you start up your engine, you pull power from the reserves in your battery. Your battery also provides power to your exterior lights, interior lights, radio, and more. It's vital to stay on top of your battery health by having it routinely tested, especially if you have had it for over three years. When you come to Metro Nissan Montclair for a battery test, we'll connect your battery to a multimeter device to measure its power output and reserves. In just a few minutes, our technicians will have the data needed to provide an accurate condition report of your battery. If your battery is in good working condition, we will clear off any dirt or corrosion that may have accumulated, and you will be all set for another six months. At that point, we recommend another battery test. But if your battery has aged to the point where it is no longer providing your Nissan with the power it needs, we recommend a replacement battery. We have genuine OEM batteries in stock for the Nissan Kicks, Nissan Frontier, Nissan Rogue, and more. Our certified technicians can install your battery for no additional cost. Nissan OEM batteries are held to the highest production and testing standards and offer an uncompromising level of reliability for your vehicle. They also come with one of the industry's best warranties, including 24-month free replacements. Ask our service department for more details.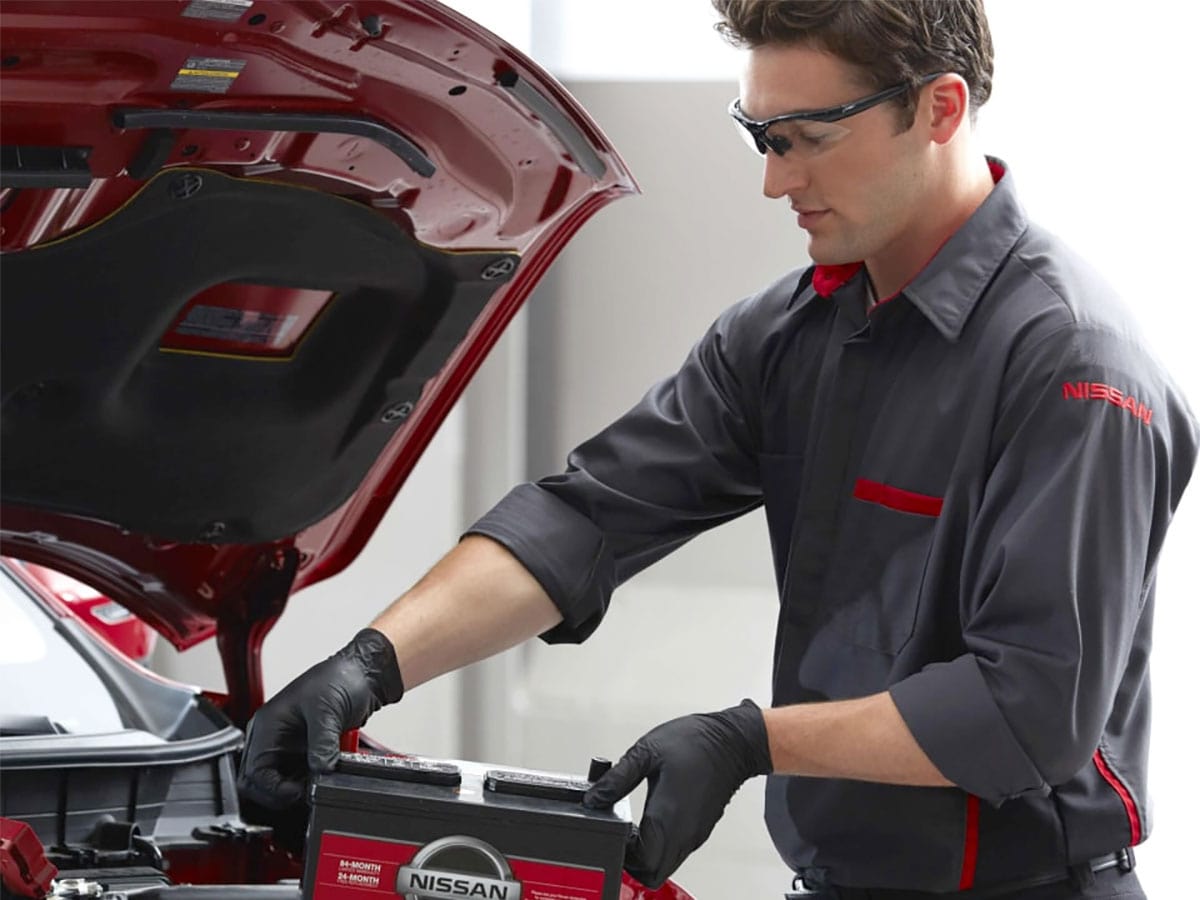 Visit Metro Nissan of Montclair For Your Next Battery Service
If you've been having trouble starting up your engine or your dashboard lights seem dimmer than usual, there is a good chance that your battery is to blame. We invite Nissan drivers from throughout the Pomona and Claremont, CA communities to visit us at our state-of-the-art service center in Montclair, CA, for fast and reliable battery tests and genuine OEM replacement battery services. Metro Nissan of Montclair has been serving the Montclair area for over 50 years, and we would be honored to earn your business!
Schedule Service