Nissan Tire Center at Metro Nissan of Montclair
Nissan Tire Services in Montclair, CA
We offer a full menu of tire services, including new tire installation, tire patch and repairs, wheel alignment, tire rotation, and tire balancing service. Our tire department is located in Montclair, CA, only a few miles from Upland, Ontario, Claremont, and Pomona, CA. We service all Nissan models, including the Kicks, Frontier, Rogue, LEAF, and Altima. Keep reading below on this page, then call us or book a tire appointment.
Tire Services Offered at Metro Nissan of Montclair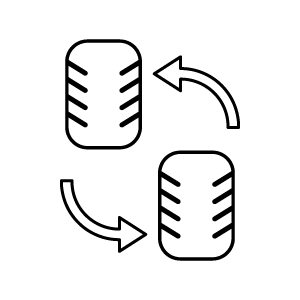 Tire Rotation
Even with perfectly balanced and aligned wheels, the tire tread can suffer from uneven wear leading to reduced performance, gas mileage, and longevity of the tires. At Metro Nissan of Montclair, we offer tire rotation by Nissan trained technicians who will pick a suitable tire rotation pattern based on your Nissan's suspension and type of tires.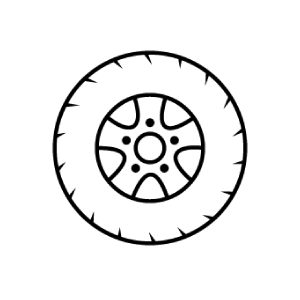 Tire Patch and Repair
It is never convenient to learn that the tires on your Nissan have been damaged; however, our technicians at Metro Nissan of Montclair are skilled in tire patch and repair service. We can fix most cuts and punctures; however, we recommend you get a new tire; if the damage is too severe for repair. Our technicians will recommend a new set if we can't repair or patch your tire.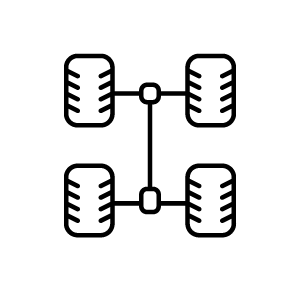 Wheel Alignment
Your wheels need to be perfectly perpendicular to the road; this is achieved through the wheel alignment service at Metro Nissan of Montclair. We will measure the wheels' camber, toe, and caster angles to check if the wheels on your Nissan need adjustment. We offer front-wheel and all-wheel alignment service at Metro Nissan of Montclair.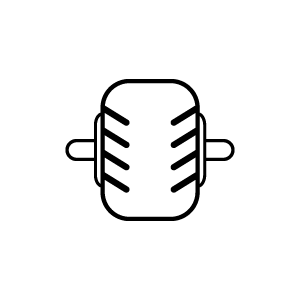 Tire Balancing
Our technicians will use a tire balancing machine for the even distribution of the tire-wheel assembly; this service will help boost the life of the tires and allow for a smooth ride. Keep on a regular tire balancing schedule to get the most out of your tires.
New Tires for Sale in Montclair, CA
We also offer tires for sale at Metro Nissan of Montclair, which includes tires from the top brands on the market. You can choose tires that deliver the best fuel efficiency, performance, or off-road capability.
Shop Tires