Nissan Brake Services at Metro Nissan of Montclair
Nissan Brake Services in Montclair, CA
Whether you need a brake pad replacement for your Nissan Rogue, a brake fluid exchange for your Nissan Frontier, or any other brake system service, we have the expertise and OEM parts to get the job done to factory standards. Learn more about our brake services here, and then head over to our online scheduling page to make an appointment for service.
Metro Nissan of Montclair Brake System Services
The braking process begins when you step on your brake pedal and ends when your vehicle comes to a stop or slows down to your desired speed. Along the way, many different brake system components play vital roles in this process. Maintaining these components and having your brake system inspected are essential. We invite drivers from throughout the Pomona, Upland, Claremont, and Ontario areas to visit our state-of-the-art Montclair, CA facility for all their Nissan brake services. Our services include brake system inspections, fluid exchanges, pad replacements, and rotor replacements. Metro Nissan of Montclair's motto of "Doing It Right" rings true for our service department, as we employ factory-trained technicians and carry genuine OEM parts and fluids for service. This means your vehicle will be serviced to Nissan factory standards each and every time that you come in for service. Don't let faulty brakes affect your driving experience, or worse, your safety. If you're experiencing squeaky brakes, leaking brake fluid, a spongy-feeling brake pedal, or any other sign that it's time for brake service, come see us at Metro Nissan of Montclair.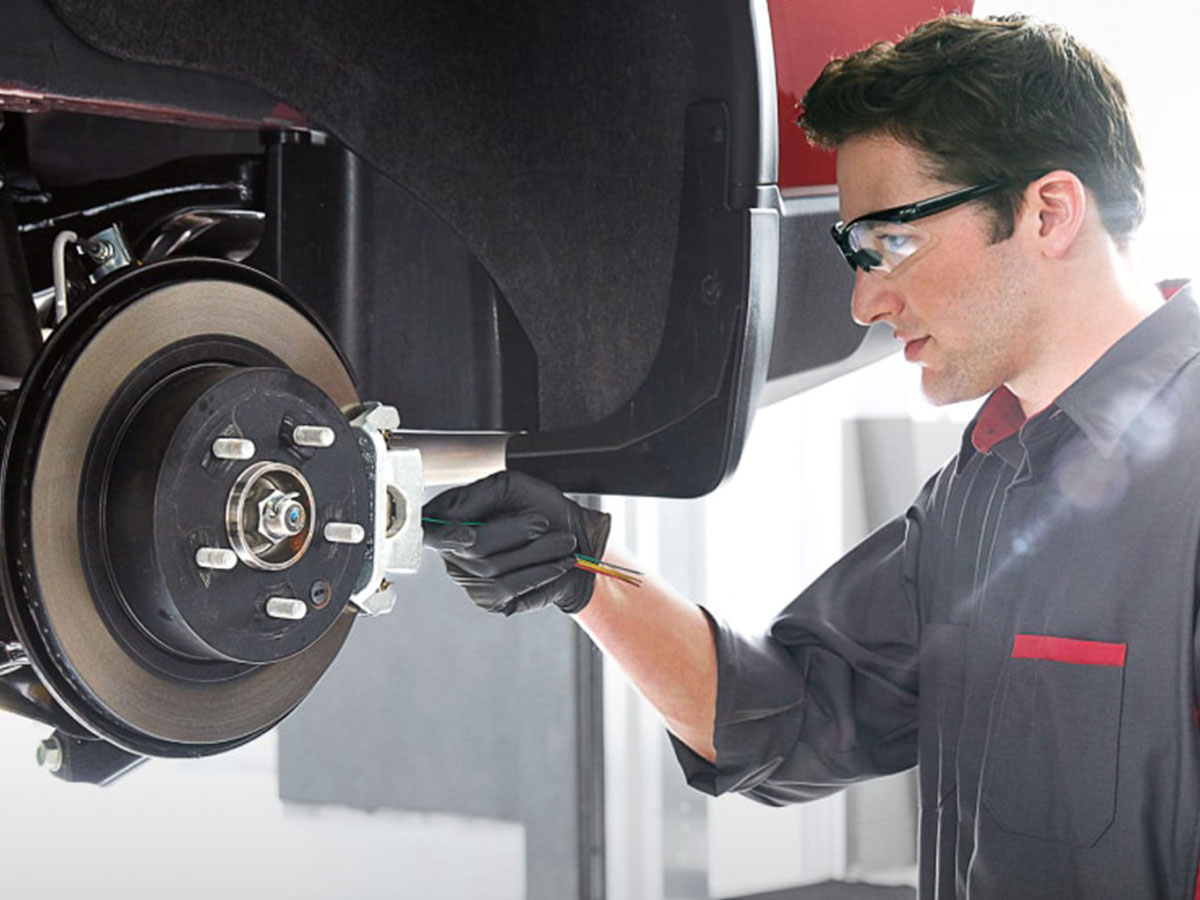 Visit Metro Nissan of Montclair For Certified Brake System Services
Please visit our online scheduling page to schedule brake service at Metro Nissan of Montclair. Our online service scheduler is available 24 hours a day, making finding a time for service easy. You can also contact our service department and schedule an appointment over the phone. Get the best price on brake services by taking advantage of our specials. We post new specials to our website each month for certified-Nissan brake system services, including brake fluid exchanges and brake pad replacements. Make Metro Nissan of Montclair your service provider of choice in Montclair, CA, where we have been proudly serving the community for over 50 years!
Schedule Service