12-21-21
Advantages to Buying Your Nissan at the End of the Year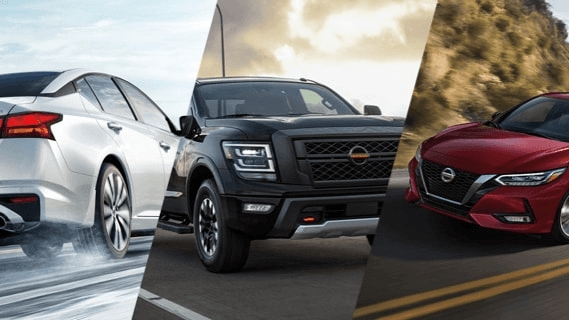 There are many reasons to choose a Nissan as your next vehicle model. Nissan vehicles are known to be high-performing, high-tech, efficient, safe, and reliable models. Plus, the resale value of Nissan models is particularly high. Nissan vehicles uphold their value very well over the years—which means that you will be able to get back a good percentage of the price you paid for your Nissan when the time comes to sell or trade it in for an updated model. Did you know there are advantages to buying your Nissan at the end of the year?
Once you have decided to move forward with buying a new or new-to-you Nissan in the near future, it is important to time your vehicle purchase carefully in order to get the best possible deal on your new or used Nissan model. It turns out that the end of the year—virtually the entire month of December—is thought of by experts in the auto industry to be the best time of the year to buy a car. This conclusion is based on a variety of factors that include lower vehicle prices, increased availability of new vehicle models, and more. Keep reading to discover 5 advantages to buying your Nissan at the end of the year. 
Holiday Discounts 
Most car dealerships take advantage of holidays year-round—including July 4th weekend, Labor Day weekend, Memorial Day weekend, Thanksgiving week, and of course the holiday season at the end of the year—to offer special discounts on their vehicles. 
The primary reason for these holiday discounts is that many drivers who are in the market for their next vehicle are more likely to have time over holiday weekends and during the holiday season that they would not normally have due to work responsibilities. 
Because many prospective car buyers get time off of work over holiday weekends and throughout the holiday season, they have more time to spend shopping for a vehicle. As such, many car dealerships choose to offer special holiday discounts on their vehicles in order to keep up with competition from other dealerships and incentivize drivers to purchase a car from their dealership rather than taking their business elsewhere.
End-of-Year Deals

Most customers take advantage of holiday discounts
Beyond the tendency of car dealerships to offer deals and discounts near the end of the year in honor of the holiday season, many car dealerships also offer additional end-of-year deals in order to meet their annual sales quotas. Most car dealerships have annual sales quotas that they must meet by the end of each year, and many dealerships offer limited-time special deals and discounts on their vehicles in December in order to incentivize potential customers to make their purchase before New Year's. 
Holiday discounts and end-of-year deals combine in December, which leads to many car dealerships offering their lowest prices of the year for both new and used vehicle models during this time of the year. On average, vehicle prices are discounted by more than 6% in December—which statistically makes December the most affordable month of the year to buy your next vehicle. While 6% may not seem like a very significant discount, it is definitely notable when it comes to a purchase as major as buying a new or new-to-you car. 
Less Competition 
Even though December is the most affordable month of the year to buy a new or used car, there actually tends to be less competition among car buyers during the month of December. 
The holiday season is a very busy and expensive time, and many car buyers do not have the time or extra money to buy a car during this season. Also, the weather tends to be severe in December, which turns many prospective car buyers away from test-driving vehicles and visiting car dealerships during this month. 
Plus, by mid-to-late December, most people who planned to purchase a car as a holiday gift have already made their purchases. This lack of competition on the mainstream auto market in December makes the end of the year an even better time to make your next vehicle purchase. 
Potential Tax Breaks 
If you are a business owner, you may be able to get a tax break if you purchase your next vehicle before the end of the year. The qualifications for getting a tax break as a result of buying a new car before the end of the year are complicated and strict, so there are no guarantees.
However, the business owners who are eligible to get these aforementioned tax breaks after buying a vehicle before the end of the year should definitely not pass up this opportunity for major savings on a new vehicle before the year draws to a close. 
Plentiful New Models 
The model year in the auto industry begins in the fall, which means that most car dealerships begin offering vehicle models from the upcoming model year at some point during the third quarter of the previous calendar year. 
By the time December arrives, most car dealerships are able to maintain a steady stock of the latest new vehicle models on their lots—which gives prospective car buyers plenty of new models to choose between near the end of the year.
Buying your Nissan should be a pleasant experience at the end of the year. Come visit us to see how we've been doing it right for 50 years. 
---