07-04-21
New Nissan Z on the Way?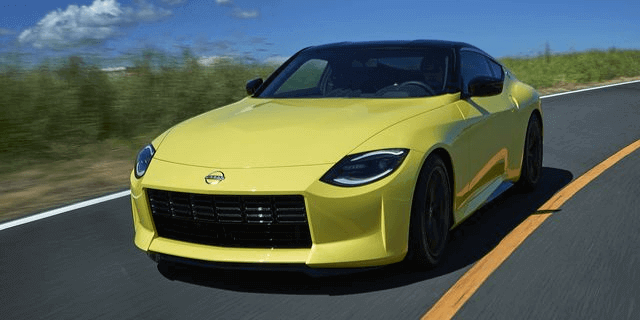 Nissan's Z series of cars include sports car models that date back more than fifty years. The first-generation Nissan Z-car model hit the mainstream auto market way back in 1969. Since then, the car series has been an integral part of Nissan's vehicle lineup and has gone through six different generations. After being discontinued for the 2021 model year, the "Z" is about to be revived with an all-new Nissan Z model that is coming soon to the mainstream auto market. Keep reading to learn everything you need to know about the new Nissan Z, which is set to make its official debut very soon. 
Coming Soon 
The new "Z" model was revealed as a prototype concept in late 2020. Its production version is expected to hit the mainstream auto market in time for the 2022 model year. This means that it will likely enter its production phase sometime during the summer of 2021 and will become widely available for purchase from official Nissan car dealerships in late 2021 or early 2022. 
Although drivers who are eager to get behind the wheel of the new model still have several months to wait before they can actually call a "Z" their own, there will still be exciting developments related to it before it actually becomes available for purchase from your local Nissan dealership. 
On August 17th, 2021, Nissan will officially debut the latest model—which means that all or most of the missing details that have yet to be revealed about the all-new vehicle will no longer be a mystery after this sports car's official debut next month. 
A New Name 
Each consecutive generation of Nissan Z models has come with its own name. The first car of it's kind to debut on the mainstream auto market was the Nissan 240Z. After that came the 260Z, then the 280Z, and so on. 
The last model that was on the market was the Nissan 370Z, which was Nissan's sixth-generation Z model that debuted in 2009 and was discontinued after the 2020 model year in preparation for the release of the seventh-generation Nissan Z for 2022. 
The all-new Nissan model has been primarily referred to by drivers and auto critics alike as simply the "Nissan Z". However, the latest model in the Nissan Z-car series does have its own name—the Nissan 400Z. 
Better-Than-Ever Drive Performance 
Every generation of the Nissan Z-car gets better and better when it comes to driving performance—and the 2022 Nissan Z is no exception. This 400Z model is expected to come equipped with a twin-turbocharged 3.0-L engine that delivers up to 400 horsepower on the road.
New Nissan Z on the Way
This twin-turbocharged engine is expected to be paired with a standard manual transmission or an optional automatic transmission. Rear-wheel drive will also come standard for the latest version, which means the all-new Z-car's engine will deliver power directly to the two rear wheels of this sports car to allow for better handling, more control, and an overall smoother ride on the road. 
An improved chassis and steering and an upgraded suspension are also expected to be available for the new Nissan sports car. 
Vintage and Modern Style 
There is a long history of the Z that came before this model was set to debut on the mainstream auto market. Nissan has opted to honor the heritage of their all-new sports model by blending together modern exterior and interior style with vintage accents that give this sports car a style that is both traditional and contemporary. 
The exterior of the car's features teardrop headlights that are very similar in shape to those of the first-generation 240Z model. Other retro-inspired features of this new model include this sports car's taillights and rear-end design. 
The three-spoke steering wheel and the triple gauge cluster on top of the dashboard are both vintage elements that pay homage to earlier generations of the Nissan Z. Optional leather seat surfaces are also reminiscent of previous iterations of the sport car and help give the all-new Nissan Z a more luxurious look and feel. However, the interior of the all-new Nissan Z is still very modern with a fully digital instrument cluster and an 8.0-inch touchscreen infotainment display.
Make sure you check back to our blog for more information!
---