11-28-17
METRO NISSAN OF MONTCLAIR'S ROAD TRIP MUST-HAVES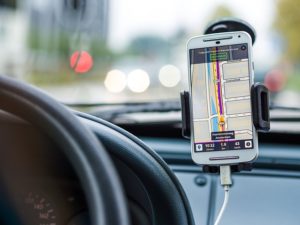 10/16/2017 9:44:02 AM Jessica Qatawi
We feel that everyone should go on at least one epic road trip in their lives. Down here in Southern California you have the entire rest of the country to see with a well-navigated trip. Head to Florida and swing through Austin. Head to New York with a stop in Chicago. Visit Seattle after a detour in San Francisco. The fun of a road trip can be squished without the right tools.
Food
Snacks are a must for a long road trip. The last thing you want is to get hangry in a small, cramped car. Pack some easily accessible, healthy snacks to keep the trip rolling smoothly.
Chargers
We never go anywhere without our phones nowadays. We use them for music, news, social interaction, and navigation. When you take a road trip you need solid navigation so you'd better keep your phone charged.
Repair Kit
Sometime disaster strikes. The best time for it to strike is when you are prepared. Having a well-stocked road tool kit can be the difference between making it to your destination or having to turn around and head back home.
Comfortable Clothing
Comfortable clothes make the road trip experience so much better. Sitting for hours in a car seat only gets worse in tight, restrictive clothing. Reach for some breathable shorts and sneakers before you hit the road.
Music
A great road trip needs an even better playlist. Online services like Spotify, Pandora, and Apple Music all have playlists designed with road trips in mind. And be sure to invest in the premium services to avoid all those unnecessary ads along the way.
Games
If you have passengers with you then they will need something to occupy some time. Best to bring along a few different games that they can play. This is especially true if you have children along for the ride.
That was Metro Nissan of Montclair's list of road trip must-haves. If you are looking for a great new vehicle at an amazing price, come down to Metro Nissan of Montclair or visit MetroNissanMontclair.com to browse our entire inventory.
---